Market Commentary and Research.......................... (updated 12/12/2018)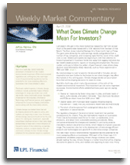 Weekly Market Commentary
This weekly update offers insights into domestic and global financial markets events, policy actions, and geopolitical impacts.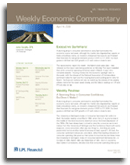 Weekly Economic Commentary This weekly update provides a recap of the previous week's hot topics and an outlook of upcoming events.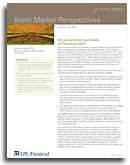 Bond Market Perspectives
This publication will be a weekly update on major news and themes driving fixed income markets and how it affects your portfolio.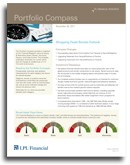 Portfolio Compass
The Portfolio Compass provides a snapshot of LPL Financial Research views on Equity & Alternative Asset Classes, the Equity Sectors, and Fixed Income.